acrylic coated latex impregnated papers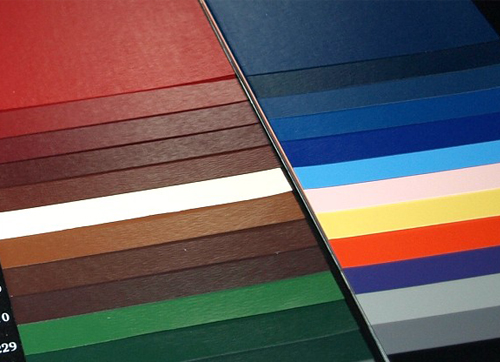 Rainbow ® LX
Rainbow® LX is soft and flexible with superior surface wear and internal strength properties. With superior quality, Rainbow® LX is the logical choice for designers, specifiers and manufacturers. It's now available in 86 stock choices, over 900 color & embossing grain combinations, 12 new mattone colors, 7 new designer collections, 6 custom design options and 5 brand new embossing grain options.
Rainbow® LX is FSC Certified with 30% post consumer waste (PCW). It meets EU REACH Guidelines.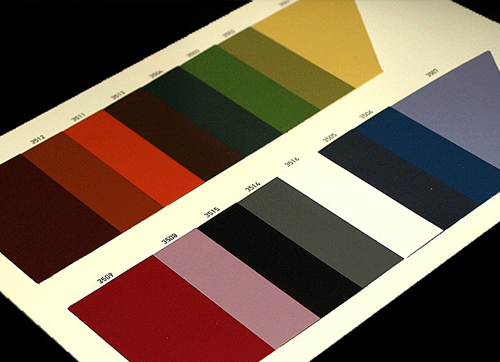 Plush® polyurethane touch
Polyurethane coated latex impregnated strengthened paper with a luxurious texture application
For diaries, desk top accessories, albums files and boxes this tactile matt Plush® will be a winner with publishers, bookbinders and designers of luxury packaging.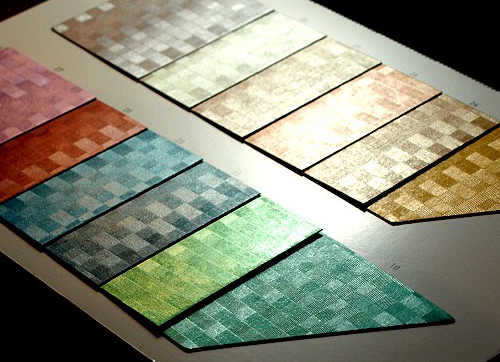 Matrix metallic
Matrix is a range of embossed metallic papers making an impact across a range of industries, appealing to diary makers, publishers, bookbinders, and the luxury packaging market. For diaries, desk top accessories, albums, files and boxes

[spcaer]