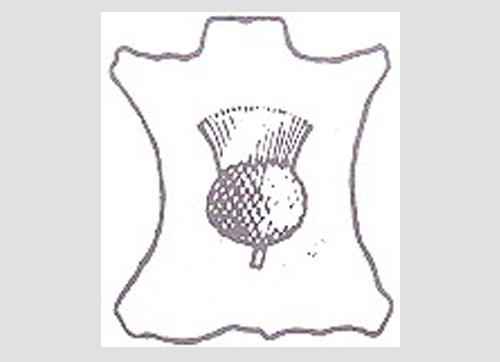 Bookcalf - fine tanned leather
Bookcalf is produced using calfskins, mainly from Scandinavia. These are aniline dyed, then dried on glass sheets to create a very smooth and attractive grain surface. There is no coating applied to the leather so the surface retains its absorbancy and lends itself well to further dyeing by the user. Bookcalf is ideally suitable for hand tooling and finishing, either "blind" or with foil or leaf. The leather is available in 16 standard shades and in grades l, ll and lll.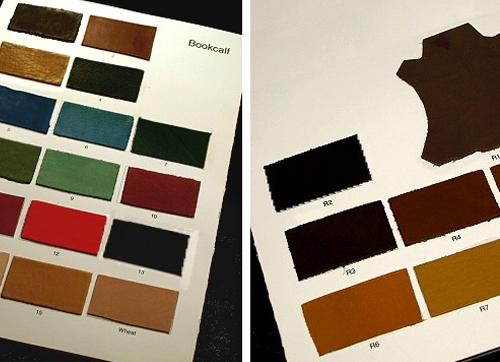 Repair Calf - restoration leather
We also supply "Repair Calf" in an extended range of brown and tan shades. This leather is mainly used in book restoration and repair. The specification is similar to BookCalf, but the skins are normally only available in grades ll, lll and lV.