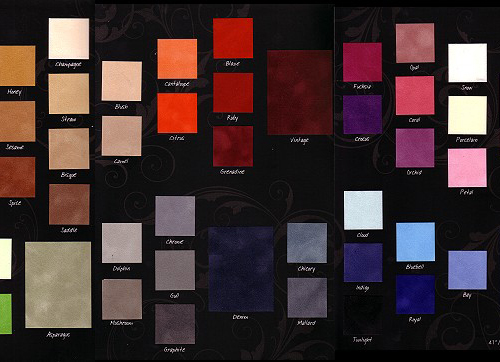 flocked paper & suedeM
Prestige combines the luxurious feel of suede leather and the rich appearance of fine velvet Create distinctive eye-appealing products with Prestige for your books, diaries, photo albums, gift boxes, CD and video packaging, photo mattes and spines. Prestige enhances the perceived value of your product.
Decorative graphics designs can easily be applied by foil or blind stamping. Prestige has a latex saturated paper backing.